Less Than 1/2 Point Separates 1st from 3rd
In a strong second performance of the Indoor Percussion competitive season, West Essex's 2020 show, "Mechanize", secured 3rd place with a 76.9 at the US Bands Competition in Brick New Jersey on February 29, 2020.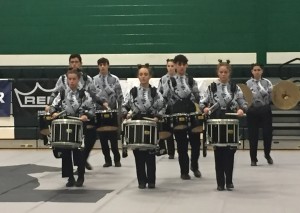 The spread was razor thin, as only 0.4 points separated first from third place in the Scholastic Regional A Marching class.
Congratulations to Ms. M, Mr. G & the Indoor Percussion musicians for a great show!
Visit our Photos page for more pictures!