Competitive Season Kicks Off with 1st and 2nd Place Showings!
The West Essex Indoor Percussion Ensemble has made a strong showing with its 2022 performance, "A Work In Progress". You wouldn't know it was a work in progress, given the 1st and 2nd place wins at their first two competitions of the season! The show is fun, upbeat, and incorporates many unique features and visuals to catch your attention.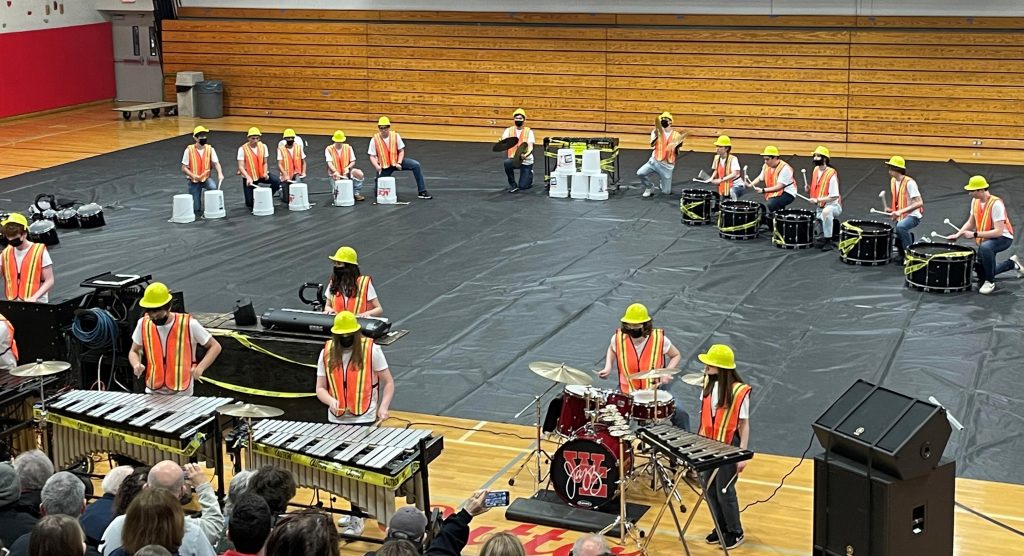 West Essex scored 71.25 for first place at Wayne Valley on February 26, followed by a second place score of 73.70 at Fair Lawn High School on March 5. Both competitions were part of the US Bands circuit. Next up – Bergenfield High School Competition on March 19. Good Luck Knights!